Description
Puzzlejuice is a game that will punch your brain in the face. The game mashes up three disparate game mechanics (block sorting, word spelling, and color matching) into a single brightly colored package. It was designed to challenge both your spatial and verbal abilities and if you don't feel overwhelmed then you might not be human. Come for the puzzle, stay for the juice!
Features
Contains three different games, all carefully designed to work as one.
Sharp graphic design makes the game practically pop out of the screen.
Features an incredible fake-bit soundtrack by the composer of Mass Effect 2.
Easy to learn, impossible to master.
Playable in five different languages! (English, Spanish, French, Italian, and Dutch)
You will legitimately feel your brain stretch in three different directions.
History
History
In the summer before his final year of college, Asher Vollmer decided to make a game that combines block sorting, word spelling, and color matching into a single game. Everyone told him that sounds like an awful idea but sure, do what you want. Asher spent the rest of the summer creating the prototype for Puzzlejuice. The game was fun, but had one major flaw: it was ugly as all heck. It was at that point that he called into the void (read: Twitter) for help on the game and Greg Wohlwend descended from the clouds. Greg fell in love with the prototype and together they developed the super-clean art style and trademark snarkstyle that makes Puzzlejuice far more than just a boring game with some blocks and also some letters.
The Team
From concept to completion, the three guys behind Puzzlejuice never stepped foot in the same room. Greg Wolwhend did all the art in Baltimore, Jimmy Hinson made the music in his volcano lair, and Asher Vollmer did all the design and programming in Los Angeles. Legend has it that if they ever met each other in person, they would be forced to high five so hard that it would rip the galaxy in half.
Logo & Icon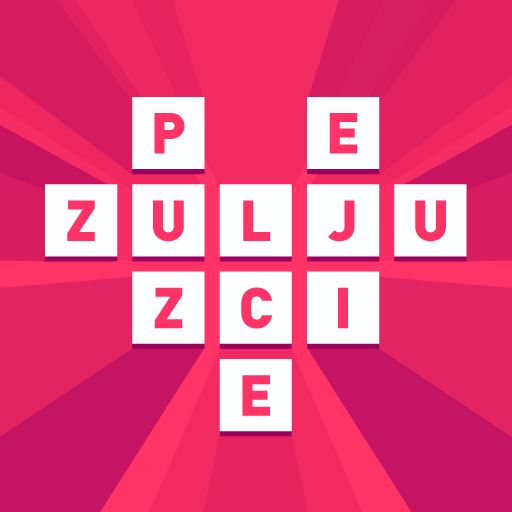 Awards & Recognition
"Top Ranking iPad App" - Top 10 in Overall Apps, Top 5 in Games
"Top Ranking iPhone App " - Top 20 in Overall Apps, Top 10 in Games
"Must-Have iPhone Game" - Yahoo.com
"Featured in the PAX 10" - Seattle, 31 August, 2012
Contact
presskit() by Rami Ismail (Vlambeer) - also thanks to these fine folks